HOW WE CAN HELP YOU WITH PESTS
ACES pest control  provides services for ants, bed bugs, borer, carpet beetles, cockroaches, fleas, flies, mice, possums,  rats, silverfish,  spiders  and wasps.
ACES pest control offers services for both commercial and domestics homes in Auckland
We have over 250+ Google reviews which are REAL | RECENT | LOCAL  Five stars over 250+  reviews!
We are a New Zealand company, run by Auckland born KIWI  Owen Stobart. We provide a personal local service.  We are based in Birkenhead on the North Shore in  Auckland.
And  I have personally completed over 10 000 successful jobs, with more than 14 + years of experience! I am a member of the NPMA
And I am qualified with Pro Train's  qualification in Urban Pest Management and Timber pest management. Along with the Bachelor of Science from Victoria University majoring in Entomology. Also I am a Bed Bug FREE qualified technician
I  ensure that I keep up to date with the latest meetings. The last training was the 2022  NPMA meeting is the USA virtually!  In 2016 I attended the NPMA in Seattle,  USA. In the same year I completed Dr Bobby Corrigan's Rodent Academy
We base our treatments on inspection. Part of our inspection is to identify your species of pest. This enables us to tailor our treatments for your particular home or business.   It also enables ACES to make suggestions on what changes can me made to prevent this pest issue reoccurring in the future. We also offer a service of I.D. my pest for FREE. Please send you clear well lit photos and we will tell what pest you have.
Pest control services  vary in the time they take depending on the type of service and the size of the home/business. An average time for a three bedroom house is 40 minutes.
When we are asked to attend a job, frequently the customer has already spent a lot time and money on DIY pest control. One of the main reasons DIY fails is the lack of professional grade products available to the public. Also Professional pest controllers have their years of experience thats allows better application of their products.
We offer I.D. your pest for FREE year round. Just send us a clear picture of the pest and we will tell you what it is! Please ensure the pest you take a photo of is as large and clear as possible. Good lighting helps too. Check the service you want and check for any specials or deals.
SILVER BULLET GUARANTEE
We offer the silver bullet guarantee to back up our excellent customer service and effective treatments. Our silver bullet guarantee backs up our expertise in the field of pest control.
FIVE Stars from 250+ GOOGLE REVIEWS!
Why so fly? It doesn't take a rocket scientist to know that summer is off to a wet start. In fact I've lost count of the number of time I've heard people have said regarding the constant wet weather, " I'm over it". However there are some bugs that are extremely happy with these conditions,…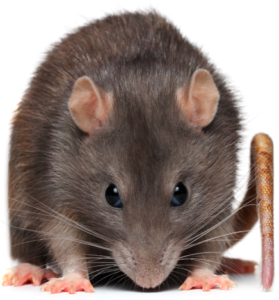 POSH rats in Auckland perhaps? POSH rats of Auckland By Owen Stobart published on TV3 newshub website Urban Pest controller Owen Stobart recently revealed to The Project a rat infestation is taking over Auckland. Now he has revealed where you might find the most rats and which ones you're likely to come across. OPINION: Is…
Its doesn't take a rocket scientist to work out we have had a long and hot summer. And that rodents get on with what the do best. Making more rodents! It won't surprise you to learn that Pest Controllers are fielding reports of customers seeing rats running rampant around their properties. But hey I hear…