PEST CONTROL AUCKLAND BED BUGS- WHAT IS MY PEST
Bed Bug Extermination in Auckland is an increasing issue. They are uncommon in houses and more likely to be in an apartment or in an accommodation business.
In some circumstances bed bugs and fleas can present as the same . That is,  an unseen insect, bites that present as welts and in a line and blood marks on the sheets CAN BE FLEAS and also Bed Bugs.
Bed bugs are not that hard to find. If you look under the base of the bed or mattress or lower skirtings then you will find them. They also leave black marks when they defecate, and opaque tan coloured shells when they molt and small white eggs . If you can't find any of these signs then the chances are you have fleas, even without pets!
A pest professional can find the bed bugs at your home or business with an inspection quick smart!
BED BUG EXTERMINATION AUCKLAND-HOW IT WORKS?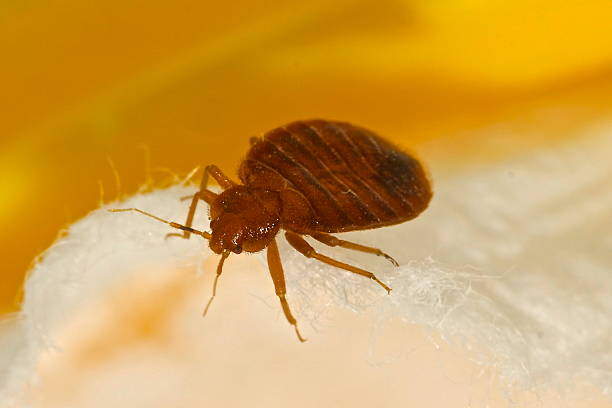 Firstly we need to establish is actually bed bugs? Please send me a picture of the bed bug and I will identify it for you FREE of charge.
We have a NO PREP treatment for bed bugs. Please do not move anything before we get there!
Our treatment plans depend on your type of bed.
We use three key types of treatments
(a) Chemical sprays We use a chemical spray that bed bugs are NOT resistant too. The formulation is a WP ( wetable power) which is recommended by Dr Jeff White.
(b) SAFE HEAT in the form of a steamer.   Bed bugs are very susceptible to heat. But more importantly heat kills their eggs. Chemicals often do not kill the bed bugs' eggs.
(c) Encasement. Where there are bed bugs inside a bed base and or mattress. Encasements  trap the bed bugs inside the mattress or bed base and starve them to death.
We met  Dr Jeff White from Bed Bug Central   at the 2016 NPMA meeting and follow his No Preparation treatment protocol. We also met Dr Richard Cooper a World Expert in Bed bug research at a meeting in KUALA LUMPUR in 2014.
We are an approved Bedbug FREE! business

HOW LONG DOES A BED BUG TREATMENT TAKE?
The time of a treatment depends on the home/apartment or business and the level of infestation. On average a single infested  room takes about 60 minutes . Its depends on the type of bed you have and amount of furniture.
ARE BED BUG ERADICATION TREATMENTS SAFE?
Our customers ask for treatments that are safe for people.
We have a range of treatments with some of them being chemical free!
We prefer to use heat as it quickly kills adults but also is very effective on eggs too.
If we use chemicals we use them in a safe method for you, your family and pets.
BED BUG TREATMENTS HOW MUCH DO THEY COST?
The price depends on the size of the house/apartment or business and also the number of infested rooms. It also depends on what is needed for each room e.g. bed base encasements.
BED BUG PEST CONTROL REVIEWS
Customer reviews of a service or product are a good way to see what you can expect. We have  REAL | RECENT | LOCAL reviews on google reviews.  If you choose ACES pest control we will ask you to review our service too!
BED BUG PEST CONTROL DEALS
We can scale the charge per room depending on how many infested  rooms you need to have treated. We run our year round i.d. my pest for FREE. Send a picture and will tell you of your bug is a bed bug for FREE!
NOT a chance! The DIYer doesn't have the knowledge and experience to find and treat a bed bug infestation. Bed bugs can be resistant to the DIYer chemicals. The EPA restricts the effective chemicals for bed bugs from the public and reduces the strength of the chemicals that the DIYer can buy.
CLIENT TESTIMONIAL
"Highly recommend.  ACES Pest Control were very happy to speak at length with me on the telephone, gave informed answers, were friendly and their knowledge far surpassed other pest controllers I talked to.  They genuinely wanted to get rid of my bug problem and had the know-how to make this happen ."
- Chris