PEST CONTROL WHAT IS MY PEST BED BUGS OR FLEAS?
Bed bugs are here in Auckland as a pest. They are however are rare in houses and more likely to be in an apartment or in an accommodation business. We get people calling in saying they have bites from an unknown and unseen insect telling us its bed bugs. Despite their urgency to resolve this issue we have to inform them that bites alone do not tell you it's bed bugs. It could also be fleas or mosquitoes.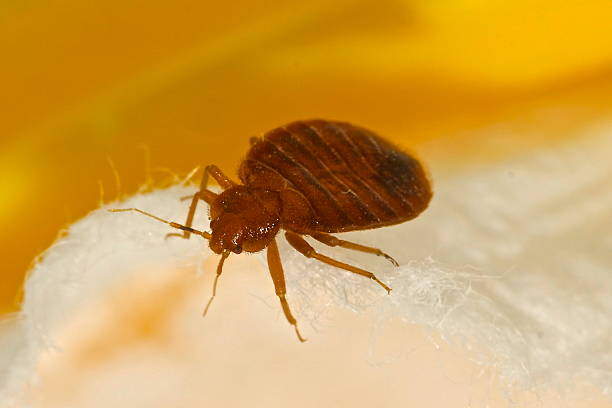 BED BUG PEST CONTROL HOW IT WORKS?
Firstly we need to establish is actually bed bugs?
Stand alone home. If you live in a stand alone house and haven't seen any bed bugs then you are at LOW risk of bed bugs ( see our FAQs).
Apartments. If your apartment is multilevel with an adjoining corridor then you are at HIGH risk of bed bugs. But this could be considered a building issue, so please contact your building manager first.
Accommodation businesses. If you have high volume/low value rooms you are at HIGH risk of having bed bugs.
Our treatments plans are based on inspection. The costs of the inspection will be credited towards any treatments booked with ACES pest control.
HOW LONG DOES A PEST CONTROL BED BUG TREATMENT TAKE
The time of a treatment depends on the home/apartment or business and the level of infestation. On average a single room takes about 60 minutes.
ARE BED BUG PEST CONTROL TREATMENTS SAFE?
Our customers ask for treatments that are child safe, baby safe and pet safe. Our treatments for bed bugs are low toxicity to humans. So YES our treatments are Child and Pet safe!
BED BUG TREATMENTS HOW MUCH DO THEY COST?
The price depends on the size of the house/apartment or business and also the number of infested rooms. It also depends on what is needed for each room e.g. mattress covers. An average cost is $200-$300 + GST per room ( including sprays and accessories) .
BED BUG PEST CONTROL REVIEWS
BED BUG PEST CONTROL DEALS
We can scale the charge per room depending on how many rooms you wish to have treated. We run our year round i.d. my pest for FREE. Send a picture and will tell you of your bug is a bed bug for FREE!
The simple answer is NO. The DIYer doesn't have the knowledge and experience to find and treat a bed bug infestation. Bed bugs can be resistant to the DIYer chemicals. The EPA restricts the effective chemicals for bed bugs from the public and reduces the strength of the chemicals that the DIYer can buy.
CLIENT TESTIMONIAL
"Highly recommend.  ACES Pest Control were very happy to speak at length with me on the telephone, gave informed answers, were friendly and their knowledge far surpassed other pest controllers I talked to.  They genuinely wanted to get rid of my bug problem and had the know-how to make this happen ."
- Chris