Pest control ants requires knowledge of the ant species and how to control them
While there are 1000s of species of ants in Auckland, there are only three that are pest ants in homes and businesses.  They are,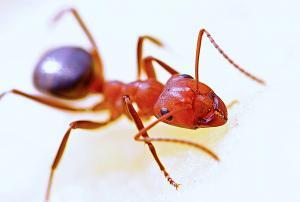 ACES pest control uses products that have a transfer property. The products are applied  to the exterior. These chemicals have a delay, allowing  the transfer of the chemicals into the nest/colony to  kill the Queen (s)
You don't have to leave your home. Our technique is interior spray FREE . Less chemicals inside your home!
In 2020 we attended the NPMA conference's lecture on the management of Ant Super Colonies. It was reassuring to know that ACES pest controls technique for ant control is considered best practice.
Depending on how large your home or business is will affect the time of treatment. An average three bedroom single level home will take 40 minutes ( estimate).
Are the chemicals Baby safe? Pet safe? Child safe? Family safe? These are frequent questions from customers. All our chemicals used for ants are  low toxicity to humans and  their pets. We only use chemicals from reputable companies that researched and discovered these chemicals.
ANT TREATMENTS - HOW LONG DO THEY LAST?
Some of the  chemicals we use are long acting. However once the colony is dead the chemicals become redundant.
As a result of the colony being controlled customers tell us they are ant free for many months and some for many years!
Reviews are a good way to see  what people are saying about a product or service. ACES pest  control has 270+ reviews on Google . All our reviews are  REAL | RECENT | LOCAL. If you choose to use ACES we will invite you to review us too.
DIY pest control is fraught with problems. Firstly the DIYer lacks experience in applying DIY chemicals correctly. Secondly the ant species. Some ant species do not respond to DIY chemicals. And thirdly the EPA  restricts the DIY products to lower concentrations that are less effective. They also restrict the type of chemicals preventing the public access to the most effective treatments for ants.
Prices for pest control treatments vary depending on location in Auckland, size of house or business, what type of treatment you are having. Please call for an exact price (estimate) for your home or business.
Frequently asked questions for ants
Q: ANTS: WHAT PREPARATION IS REQUIRED FOR ANT TREATMENT?
A: Nothing. No preparation treatment. You do not need to leave the house.
Q: ANTS: CAN SOME ANTS EAT THE WOOD MY HOUSES?
A: No. None of NZs pest ant species eat wood.
Q: ANTS: FOR AN ANT TREATMENT HOW LONG DO I HAVE TO BE OUT OF THE HOUSE?
A: You don't. We don't do interior spray for ants. You can be there while we do the job.
CLIENT TESTIMONIAL
"Very prompt service, very knowledgeable, dealt with our ant problem in a flash. Thanks very much."
- Maureen