For every Pest issue, ACES pest control is there
Life is full of unexpected turns and twists. No one expects pests to cause an issue. Don't let your business or home be disrupted by pests and the stress they can cause.
When you find yourself faced with a pest issue, you can depend on ACES pest control to bring things back to normality. From our selection of only the best German and American products we can provide you with a
SAFE
and pest free home or business. Our
qualified
and
NPMA
registered technicians can provide helpful advice on what needs to be done. That's why we have had over 10 000 customers put their trust in ACES pest control to deliver SAFE and EFFECTIVE pest control to their homes or businesses.
The trusted name in Pest Control
Trading since 2008,  initially ACES Ant Cockroach Eradication Services, as demand increased for other services, became ACES pest control.  ACES pest control has a long track record of helping people resolve their pest issues safely.  We've maintained this reputation over 15 years  by prioritizing our Post Graduate education,  and quickly applying new techniques and products that offer our customers a more effective result.
The best products and technique  and guidance for every step of your pest control journey
ACES pest control offers a number of free resources that empower you to take command  control of your life and home or business.
Multi-award-winning Company
Winner of 5 independent awards for best pest control in Auckland. Once for the award for  best pest control in New Zealand. All independently awarded on merit.
#1  Auckland's best Fumigation specialist  Best Fumigation Auckland Specialists
#1  Auckland best Exterminator  Auckland best  Exterminator
#1 Auckland's best Pest Control Auckland's best  pest control company 
#1 Best Pest Control Company Best Rated Auckland's Best Pest Control Company
#2 Pest Control Company in NZ  for New Zealand's  Top rated  pest control
Genuine reviews from Auckland customers. 
FIVE stars over 250+ Google reviews.  All from genuine Auckland customers based on their experience with ACES pest control. To make sure the Google reviews are genuine,  we put the unique GST tax invoice against each reference. All our GST invoices are submitted to the IRD and are real and authentic.
In the media
As seen in TVNZ, TV3, ONE news, Newshub, Seven Sharp, The Project, Radio NZ, The NZ Herald, and Stuff.
Assessor for Protrain
Protrain is the premier training that certifies the Pest Control industry in New Zealand and Australia.  ACES pest control was asked to act as an assessor for new graduates  from Protrain's course.
Reference from Protrain
Bruce Dekker is the senior trainer for Protrain. Protrain  offers courses on Pest Control that are accepted by NZ and Australian Governments to certify pest control technicians.
Here's what Bruce had to say about Owen from ACES pest control,
"Owen also operates a very professional pest management business and prides himself on not only his understanding of pests, but also his ability to provide relevant and up to date information and services to his clients.
Overall, I believe that Owen sets the bar above the industry standard on a consistent basis"
Bruce Dekker- Director of Protrain Australia NZ.  Jan 2023
WHY 1000S TURN TO ACES PEST CONTROL
The go-to source for all things Pest Control.
ACES pest control demystifies the pest control process and gives you confidence in which actions to take next. For example, let's say you're looking to reduce the risk of pests in a business.
(i)Our Mid market prices help you keep to a budget
(ii)Our web site  content can help you determine what type of service suits you
(iii) We can even offer free pest proofing advice — all while protecting your privacy and  personal information through our privacy policy.
Media mentions and coverage Our breadth of experience fuels our reputation as a Pest Control  authority that's trusted and relied upon by TVNZ, TV3, ONE News, Radio NZ, Stuff and the NZ Herald.
ACES pest control is often tapped into by mainstream news outlets to share their perspective on trending Pest Control  topics.
AREAS COVERED IN AUCKLAND
NORTH SHORE  Albany , Bayswater, Bayview ,Beach Haven, Belmont, Birkdale, Birkenhead ,Browns Bay, Campbells Bay, Castor Bay, Chatswood, Cheltenham, Crown Hill, Devonport, Fairview Heights, Forrest Hill, Glenfield, Greenhithe, Hauraki, Highbury, Hillcrest, Long Bay,  Lucas Height, Mairangi Bay, Marlborough, Milford, Murrays Bay, Narrow Neck, Northcote, Northcote Point, North Harbour, Northcross, Okura, Oteha, Paremoremo, Pinehill, Rosedale, Shelly Beach,  Rothesay Bay,Schnapper Rock, Stanley Bay,
Stanley Point, Sunnynook, Takapuna, Torbay, Totara Vale, Unsworth Heights, Waiake, Wairau Valley, Westlake and Windsor Park.
CENTRAL AUCKLAND
Arch Hill, Auckland CBD, Avondale, Blockhouse Bay, Balmoral, Blackpool, Eden Terrace, Eden Valley, Ellerslie, Epsom, Freemans Bay, Glendowie, Glen Innes, Grafton, Greenlane, Greenwoods Corner, Grey Lynn, Herne Bay, Hillsborough, Kingsland, Kohimarama, Lynfield, Meadowbank, Mission Bay, Morningside, Mount Albert, Mount Eden, Mount Roskill, Mount Wellington, Newmarket, Newton, New Windsor, Onehunga, Oneroa, Onetangi, One Tree Hill, Ōrākei, Oranga, Ostend, Ōtāhuhu, Owairaka, Palm Beach, Panmure, Parnell, Penrose, Point England, Point Chevalier, Ponsonby, Remuera, Royal Oak, Saint Heliers, St Johns, Saint Marys Bay, Sandringham,  Stonefields, Surfdale, Tāmaki, Te Papapa, Three Kings, Waikowhai, Wai o Taiki Bay, Waterview, Wesley, Western Springs, Westfield, Westmere
WEST AUCKLAND  Anawhata, Cornwallis, Bethells Beach, Glen Eden, Glendene, Green Bay, Henderson, Henderson Valley, Herald Island, Hobsonville, Huia, Karekare, Kaurilands, Kelston, Konini, Laingholm, Lincoln, McLaren Park, Massey, New Lynn,
Oratia, Parau, Piha, Rānui, Royal Heights, Sunnyvale, Swanson, Te Atatū Peninsula, Te Atatū South, Titirangi, Waiatarua, Westgate, West Harbour, Western Heights, Whenuapai
SOUTH AUCKLAND  Airport Oaks, Beachlands, Botany Downs, Brookby, Bucklands Beach, Burswood, Chapel Downs, Clendon Park, Clevedon, Clover Park, Cockle Bay, Dannemora, East Tāmaki, East Tāmaki Heights, Eastern Beach, Farm Cove, Favona , Flat Bush,
Golflands, Goodwood Heights, Greenmeadows, Half Moon Bay, Highland Park, Hillpark, Howick, Huntington Park, Kawakawa Bay, Mahia Park, Māngere, Māngere Bridge, Māngere East, Manukau, Manukau Heights, Manurewa, Manurewa East,
Maraetai, Meadowlands, Mellons Bay, Middlemore, Murphys Heights, Northpark, Orere Point, Ormiston, Ōtara, Pakuranga, Pakuranga Heights, Papatoetoe. Randwick Park, , settlers Cove, Shamrock Park, Shelly Park, Silkwood Heights,
Somerville, Sunnyhills, The Gardens, Totara Heights, Tuscany Estate, Waimahia Landing, Wattle Cove, Wattle Downs, Weymouth, Whitford and Wiri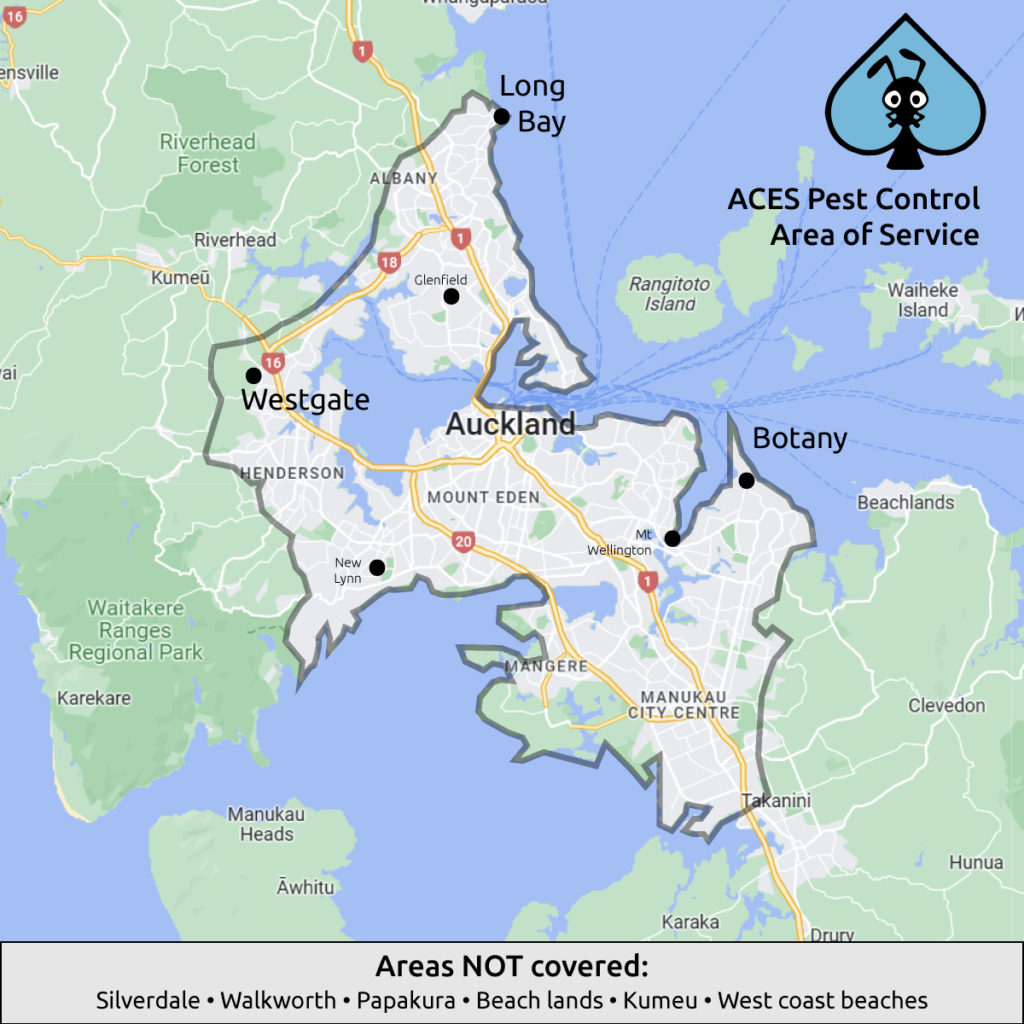 FULL PUBLIC LIABILITY INSURANCE WITH VERO