Rats in Auckland
Pest control rats, " you are never far from a rat" is closer to the truth than you think. Rat pest control in Auckland is a frequently provided service.  People say I don't or see hear them, well that's just what they like. You are in fact as you read this, not very far from a rat.  Under you in the storm water pipes, next to you in the walls, above you in the attic space and out there in the garden next to you compost bin. 
Pest control rats in Auckland is sometimes urgently needed, as some of the types of rats are brave too. The Sewer rat is described as gregarious. Mistakenly they think you want to meet them. Given the right circumstances, they will march right into to your house. Sometimes as they are  large (as a cat or small dog), it's a surprise that most people don't want to have in their home.
TYPES OF RATS IN AUCKLAND
Roof Rat. These are the most common rat in Auckland. They live in ceiling spaces but can also be found under houses and in house walls.
Sewer Rat. Also called the Norway rat and Brown rat. Poor climbers they are often found under houses, but do make an appearance inside a home from time to time. As their name suggests that are more at home under ground in burrows.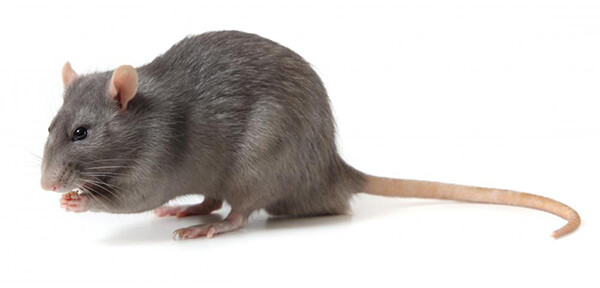 HOW DO YOU GET RID OF RATS?
ACES pest control   bases our work on inspection. Once we understand how your pest rodents and your home or business goes together we form a plan. The plan will always exclude you, your family and your pets from the controls.
In 2016 we attended the NPMA meeting in the USA  and completed Dr Bobby Corrigans RODENT ACADEMY course.
When using controls for rats we always exclude you, your family and your pets. This may include using the controls in an excluded area or in locked stations that only rats can access.
SEVEN SHARP FIND OUT ABOUT RATS
RAT SERVICE HOW LONG DOES IT TAKE?
Times for rat extermination vary depending on the home or business. An average time for a home is 40 minutes including our inspection.
Before we do anything we access your situation through inspection. We then make sure that you, your family and pets are excluded from any control we use.
We get a result within two weeks. Some  professional grade baits products we use can last for many months ( if uneaten) inside locked stations. It is best to check stations every three months .
We follow on from people that have tried DIY and it hasn't worked. One of the  reasons is a lack of experience of the average punter. Without a trained eye they can not see the key areas that rats trust to place the controls. Secondly that rats are really smart and modify their approach for every house. Lastly the DIY controls are not very effective. The end result of these three factors is wasted money and no change to your rat issue.
Reviews can be a useful in finding out what people think of a service or product. At ACES pest control  we have 270+ Google reviews that are all  REAL | RECENT | LOCAL .
ACES pest control is a mid priced company. We offer a Guaranteed service where you pay only once. We use only the best products mainly from Germany and the USA. From the companies that discovered and developed the products- the originals. These products work better in our hands than generic copies.
Frequently asked questions on rats
Q: RATS: WHAT PREPARATION IS REQUIRED FOR RATS?
A: Nothing. Rats are NO preparation job
Q: RATS: I CAN HEAR RATS IN MY CEILING SPACE, ARE THEY COMING FROM THE STREAM THAT RUNS NEAR MY PROPERTY?
A: NO! The rats near the stream are the sewer rats that are poor climbers. The noises in your ceiling are either from roof rats who are excellent climbers. Or mice who can sometimes be found in a ceiling space or birds, in particular in spring.
Q: RATS: IF A PEST CONTROL COMPANY USES BAIT TO TREAT RATS WILL THEY DIE INSIDE THE WALLS?
A: UNLIKELY. If the home owner uses non professional grade bait incorrectly you will make the rats sick and they will die in the walls. Professional pest controllers reduce the chance of this happening by their techniques and professional grade products.
Q: RATS: DO ULTRASONIC RAT REPELLING DEVICES WORK?
A: UNLIKELY: There is no scientific evidence that they do or don't. At the moment its all subjective theory and customer comments.
Q: RATS: WILL MY CAT/DOG EAT A POISONED RAT AND DIE?
A: This is called secondary poisoning. It's has been documented in Birds of Prey. It has NEVER been documented in domestic cats or dogs. Anywhere in the world.
Q: RATS: WILL THE TREATMENT AFFECT MY DOG?
A: We use controls that are excluded from your dog. This means your dog doesn't have access to the controls. There is NO risk to your pet dog.
CLIENT TESTIMONIAL
"We had Godzilla sized rats thumping around in our ceiling at night.  Aces were very prompt, informative, and managed to get control of the rats who had evidently taken up residence.  They come highly recommended, I'm sure they will solve any pest problems with equal efficiency."
- Sarah